The four Himalayan pilgrimage sites – Yamunotri, Gangotri, Badrinath and Kedarnath collectively known as Char Dham. The shrine records about 29 lakhs pilgrims every year. Being most revered pilgrimage circuits in Uttrakhand, the gates of holy shrines open in the presence of thousand devotees for six months and every devotee can embark their presence and get darshan of their idol.
The holy places have a lot of religious significance in India. It is believed that every Hindu must mark their presence and visit at least once in their lifetime. It is because the place is believed to open the gates of salvation by cleaning away the sins of a lifetime. With the completion of pilgrims, it is considered the person attains absolute peace. The sites are within the state of Uttranchal and close to each other, which can be attained by Charm Dham taxi service.
The four holy abodes of god are part of Uttaranchal. Yamunotri and Gangotri in Uttarkashi district, KEdarnaga in Rudraprayag district, Badrinath in Chamoli district. Kedarnath is an elevated shrine at 3583 m following Yamunotri with 3291 m, Gangotri at 3048 and Badrinath at 3133m. The Yatra follows a route from west to east, that is clockwise, initiating from Yamunotri and ending on Badrinath. History has witnessed Aid Shankaracharya was freed from the cycle of birth and death, and finally met salvation at Badrinath.
The reason for the following sequence is that four shrines have their own significance. YamunotriDham is located at a place which is the source of River Yamuna. As per mythology, Yamuna is the sister of Yamaraj, and he had promised his sister that whoever takes a dip in the river on Bhai Dooj will not be dragged to Yamlok and thus attain salvation. Kedarnath holds higher significance amongst pilgrims, as it is one of the 12 jyotirlingas of Lord Shiva. Badrinath is dedicated to Lord Vishnu, who is a protector and preserved in Hindu mythology.
Char Dham tour is open for pilgrims for a brief six months, which starts in the month of April and May. Authorities declare the dates, KedarBadriMandirSamiti before the holy day of AkshayaTritiya. The Yamunotri temple and Gangotri temple welcomes people by opening on the day of AkshayTritiya followed by Kedarnath and Badrinath temple after a couple of days. From November to April, the shrines are capped under snow, as the temples are situated in higher regions of the Himalayas.
Enroute of Char Dhamyatra package you can visit various Shrines and capture the enchanting view of Himalayas. With natural beauty and challenging treks, you would find a serene yet rewarding trip. The tranquil atmosphere amid pristine Himalayan splendour is a gift for adrenal level trekkers, hikers and adventure seekers. Relish each and every moment spent in the lap of Himalayas and reconnect your inner self with Char Dham yatra.
Pilgrims need to earn benefits bestowed; the Yatra is not easy. Badrinath and Gangotri are accessible by taxi or cabs while the Yamunotri and Kedarnath require treks. Usually, the Yatra takes about 10 to 12 days to cover all the temples. However, there are many convenient modes to cover all temples in two days. You can take benefit of helicopter services to accomplish the entire Yatra in two days, consult with your travel agent.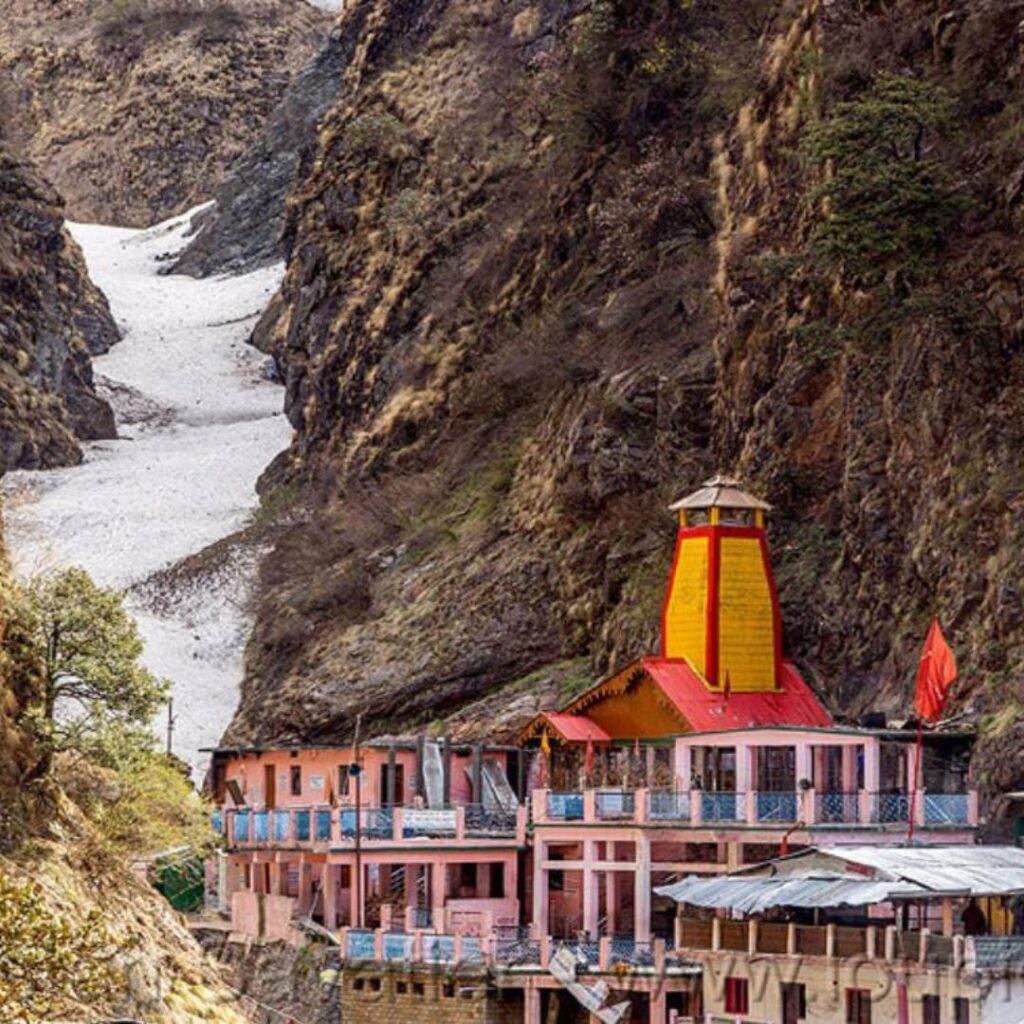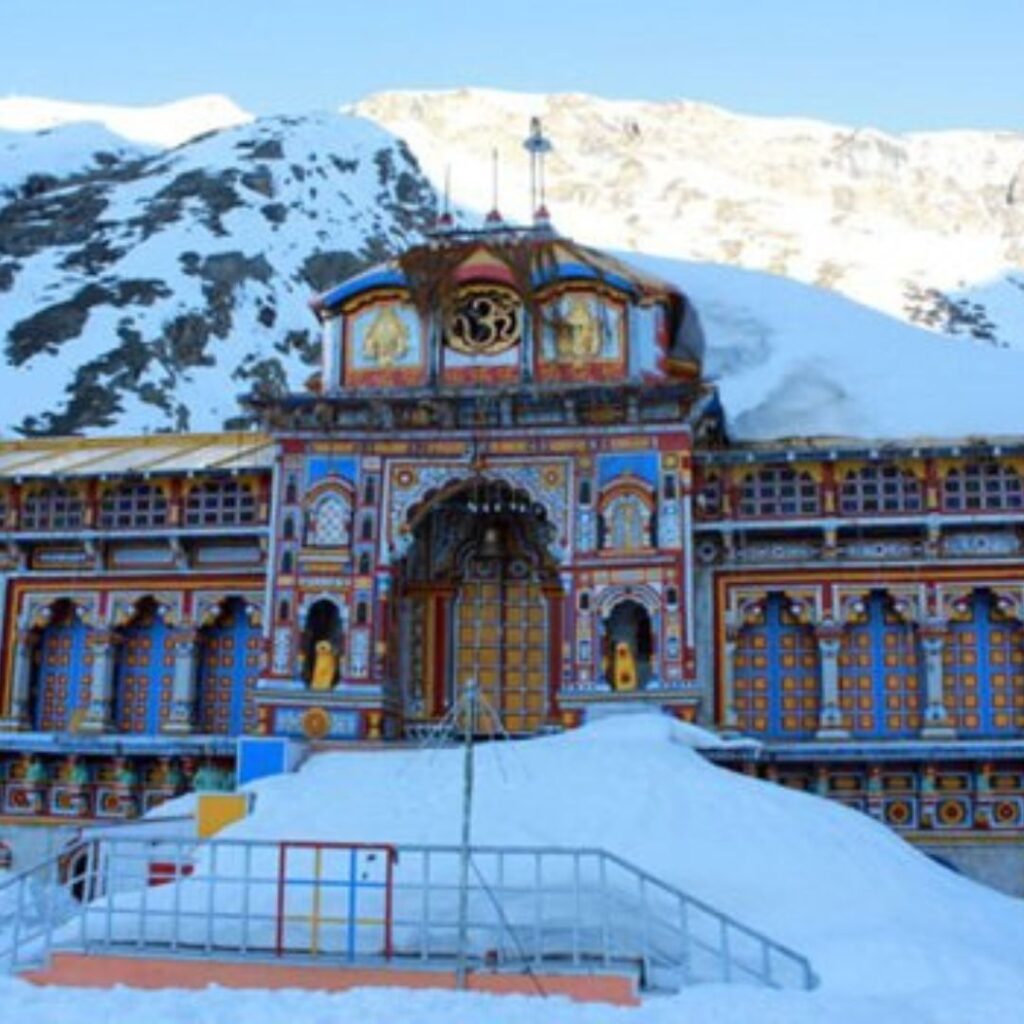 Generally, the Char Dham tour starts from Haridwar or Delhi, as preferred. The nearest airport from Hairward is in Dehradun which has good connectivity with flights from Delhi, Kolkata, Bangalore, Chennai, Ahmedabad and Cochin. In contrast, there are facilities for trains also available. The nearest railway station is at Haridwar which has connectivity to all major cities.
There is another convenient and flexible option of Char DhamYatra by car. You can choose taxi services that would undertake a road trip following Delhi- Haridwar – Barkot – Yamunotri- Uttarkashi – Gangotri – Guptkashi – Kedarnath – Badrinath – Rishikesh – Delhi. However, you can customize the Char Dham tour itinerary as per your convenience and flexibility. The total distance covered would be around 1,070 km. Driving in the hills is not allowed between 8:00 PM and 4:00 AM. Plan your trips accordingly. The entire route is well equipped and options for comfortable lodging for every budget.
The most sacred and blessed pathways involve visiting shrines and other amenities. Char Dhamyatra package costs depend upon the amenities, the modes you opt for your Yatra. The price may vary as per the starting point of your journey if you choose from Dehradun or Haridwar; the prices would be different. However, you can choose your itinerary as per your budget and convenience. It is estimated that the cost can be between INR 1,20,000 Per person and may vary as per your tour options. These tariffs include span of trip, lodging, local transportation, pickups and airport transfers.
Charm Dham Taxi fares solely depend upon the luxurious cars/ tempo travellers and the number of people you are travelling. Chiku cabs offer you comfortable and safe travelling amid of Himalayan regions. You can easily book taxi/cab/bus and coach rental with us. We offer a range of medium and large-sized vehicles at affordable pricing. We have experienced drivers and well-maintained vehicles that enable us to provide you with the best services with the utmost care. Usually, the pricing structure for cab services starts from INR 3000 to INR 7000 per day. We offer the best competitive car rental services to Chardhamwith world-class luxury cars and best experience throughout your trip. We offer sightseeings and road transports at affordable pricing.
Whether you are looking for a one way or round journey for Char DhamYatra at low budget or top outstation taxi services from Haridwar, trust Chikucabs. Travel at your convenience and get best deals on AC and Non AC cars with our services.
Chardham Yatra Package from Delhi
If you decide to explore the sacred place of Uttarakhand and spend time, we can handcraft for you Chardham Yatra from Mumbai as per your convenience and hassle-free trips. Get the best itinerary of Chardham yatra tour packages from Mumbai with Chikucabs. Our meticulously pilgrimage packages in Uttrakhand boasts end-to-end services, from airport/railway stations to comfortable vehicles for commuting, we take care of everything. Beneath we have portrayed agendas that are offered to you through Char Dham tour packages from Mumbai from start to finish with satisfaction and fulfilment.
Mumbai to Delhi: You would be transferred to Mumbai railway station/airport to catch a Train or Flight for Delhi. At Delhi airport, our executive would pick up and transfer to the hotel. Overnight you have to stay in Delhi.
Delhi-Haridwar: Chiku cabs executives would pick you up from Delhi and transfer you to Haridwar. On arrival, you would be provided with a hotel. In the evening, you would visit several shrines and some tourist interest places. You can spend time in the evening at ghats and witness sacred Ganga Aarti.
Haridwar to Barkot: Next day morning you have to drive to Barkot via Mussoorie and Dehradun. Enroute you would have the pleasure of visiting Mussories Lake and Kempty Falls followed by a drive to Barkot. Overnight stay at barkot, and the next day would be driven to Janki Chatti.
Barkot Yamunotri: After early morning breakfast, a drive to Jankichatti/Phool Chatti. Start your drive from hanuman chatti which would save your trek to 8kms. A trek to Yamunotri is around 6kms which is commutable either by foot or doli. On arrival to Yamunotri take a Holi Dip in Garam kund followed by Darshan and pooja of Shree Yamunotri Ji. In the evening, begin the trek to Janki Chatti with our executive and back to Barkot. Overnight stay at a hotel in Barkot.
Barkot Uttarkashi: In the morning, leave for Uttarkashi that is a drive of 82 km. While en route you could visit Prakateshwar Cave and Vishwanath Temple. Stay overnight in Uttarkashi which is located on the bank of stream Bhagirathi.
Uttarkashi to Gangotri and Back to Uttarkashi: Early morning drive to Gangotri and plunge in the sacrosanct stream Ganges. You can also enjoy sightseeing like harshil village located at Gangotri. Perform pooja and unwind for quite a while in an exquisite environment and evening drive back to Uttarkashi.
Uttarkashi- Guptkashi: Morning way to Guptkashi, on the way to explore Tehri Dam and proceed with excursion toward Guptkashi. Enroute you can experience the beautiful river Mandakini at Tilwara. Mandakini originates from Kedarnath, alongside the river to reach Guptkashi, visit Ardh Narishwar temple. Stay overnight at Guptkashi.
Guptkashi – Kedarnath- Guptkashi: In the morning after breakfast drive to Gaurikund, a trek from Gaurikund to Kedarnath. Visit Kedarnath temple and trek down to Gaurikund. Later drive back to Guptakashi.
Guptkashi – Sonprayag – Kedarnath: After breakfast head towards Sonprayag. Arriving at Gaurikund, you can start your trek to Kedarnath. The mountain of Lord Shiva is positioned at an elevation of 3584m. After visiting then go back to the hotel.
Kedarnath – Guptakashi: After visiting Kedarnath do pooja and then return back to guptkashi. You can visit nearby places there and enjoy serene sightseeings.
Guptkashi – Badrinath: Arrive back to Badrinath via Joshimath and stay there. Visit the most famous pilgrimage spot in the country, Badrinath that is located at 3133 meters guarded by two mountain ranges, Nar and Narayan.
Badrinath – Joshimath – Rudraprayag: After Badri Vishal Darshan and pilgrims take a bath in tapt kund. Visit some prominent locations like Vyas gufa, Mana, Charanpaduka, maatamoorti and bhimkund. Go back to Rudraprayag via Joshimath and stay in a hotel.
Rudraprayag to Haridwar: Proceed to Rishikesh and get in lodge/hotel. For the day, you can enjoy sightseeing in Rishikesh to major attractions. The place is surrounded by Shivalik ranges.
Haridwar Delhi: Check out from the hotel and proceed to Delhi. Chiku cabs would be your partner throughout the journey of Chardham yatra. After arriving in Delhi, you would be landed at the airport/railway to get to your destination.